Today, we're introducing a completely new experience for enjoying 2048 game on your iPhone. With the 2nd version of our 2048 game, you will now see that there is an option to play against other players in a multiplayer match. We have put a lot of thought and time in trying to come up with a good gameplay experience for this multiplayer mode. 
You can choose to start a new multiplayer match with a randomly chosen opponent or invite your friends to play with. The game is played on a single board shared between both the players who take turns to play. The score of a player is computed by the number on the tiles that the player merges when playing his turn. The game ends when there are no moves remaining or someone reaches the 2048 tile. At this point, the player with the highest score wins the game. 
So what are you waiting for, get the app from the AppStore now and start competing with your friends. We promise, it will be fun!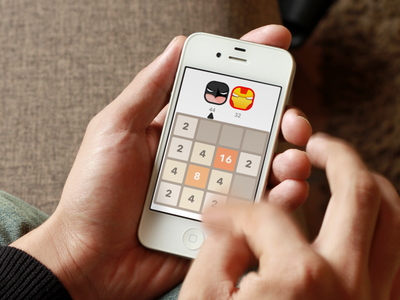 This is cross posted from The Shyahi Blog. If you like what you see, I encourage you to sign up for the RSS feed or follow me on Twitter.